ONLINE SHOP
/ Assorted Cookies Tin
We ship on Wednesdays.
Please select your preferred shipping date.


Vanilla sable

Cocoa sable

Diamant

Cumin cookie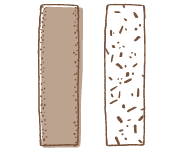 Matcha・Hojicha

Meringue
【Vanilla sable×4 / Cocoa sable×4】
Cookies with plenty of butter and a simple, gentle flavor.

【Diamant×5】
A moderately sweet cookie with chocolate chips. Granulated sugar adds a crunchy accent.

【Cumin cookies×3】
A snackable, non-sweet cookie mixed with almonds, pistachios and cumin seeds. It has a crunchy texture.

【Matcha shortbead×3 / Hojicha shortbread×3】
Shortbread richly flavored with aromatic matcha and hojicha from the Ippodo. It has an authentic taste.

【Meringue×8】
Meringue with a delightful melting texture. Available in three flavors: coffee, hojicha, and strawberry.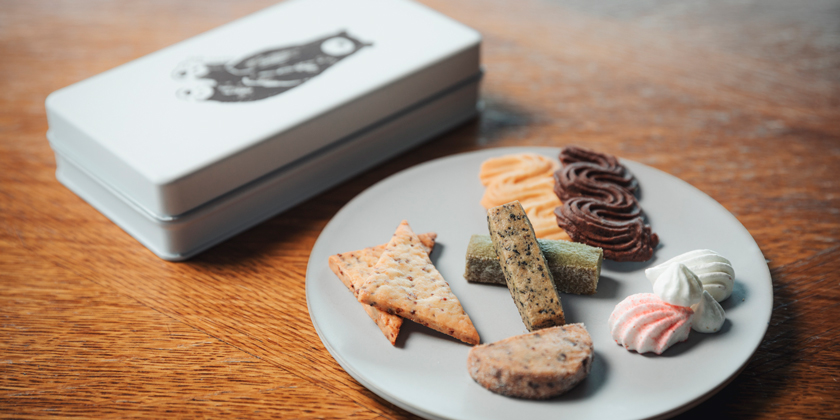 Size

8.3cm ×16.0cm × 3.7cm (W×L×H)

Best before

1 month from the date of manufacture

Ingredient

Flour (made in Japan), butter, granulated sugar, powdered sugar, almonds, whole egg, salt, hojicha, matcha, cocoa powder, chocolate, milk, pistachios, sesame seeds, cumin seeds, coffee, strawberry powder, vanilla beans
(Contains eggs, milk ingredients, wheat, soybeans, sesame and almonds)